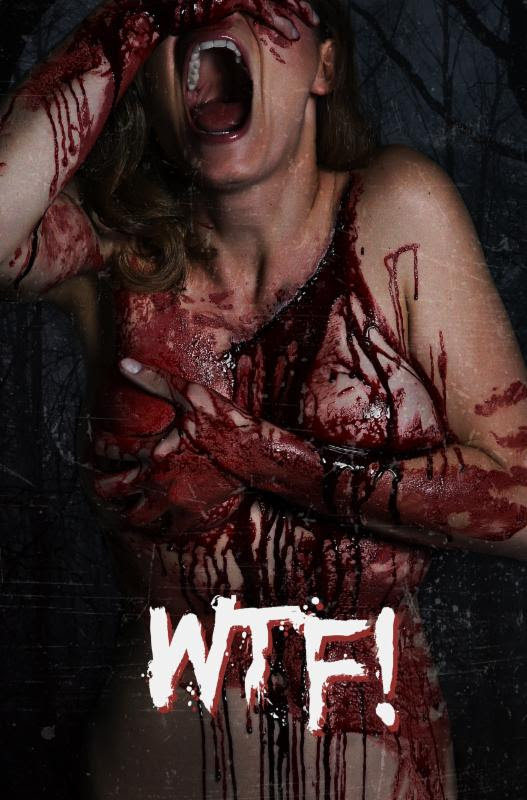 Peter Herro and Cthulhu Crush Pictures have released the first trailer for independent slasher "WTF!" A sole survivor of a gruesome massacre attempts to re-enter society with a trip with 6 close friends at an isolated cabin only to be brought back into the nightmare world of mass killings once again.
Herro directed from a script he co-wrote with Christopher Centanni and Adam Buchalter. Callie Ott (The Horror), Sarah Agor (Hatchet II, VH1's "Scream Queens"), Andrea Hunt, Ben Norris, Johnny James Fiore, Nick Reilly and Adam Foster starred as the unfortunate group of friends.
"WTF" is expected to be released in 2016!